You may have heard, in December of 2014 the US Debt amount clicked over to an unimaginable 18 TRILLION worth of debt! Yikes!
Do you know how much of it is your share?
Do you think our Government will be forced to raise taxes in the future with all of this debt?
Most of us cannot really get our mind around just how BIG 18 Trillion really is.
Let's take a look at some real-world examples to better understand how big this truly is. Below are some stats published by American Bullion.
1. 18 trillion seconds is equal to 5 billion hours, or 570,398 years.
To put that even more into perspective, let's say you received one dollar every second of your life (this is only a hypothetical scenario, of course – as much as you may wish it could be true!). Based on the average life expectancy in the United States, it would take you about 6,675 lifetimes to accumulate 18 trillion dollars.

2. It would take over 180,000 18-wheeler trucks to haul $18 trillion in cash.

3. $18 trillion in stacked $1 bills would be more than 1 million miles high.
That's enough to stretch from Earth to the moon five times and still have money left over.

4. If you were to give $50,000 to the government every year, it would take 576 million years to give $18 trillion total.
5. This is what $16.394 trillion (the U.S. debt ceiling in 2013) would look like in stacked $100 bills.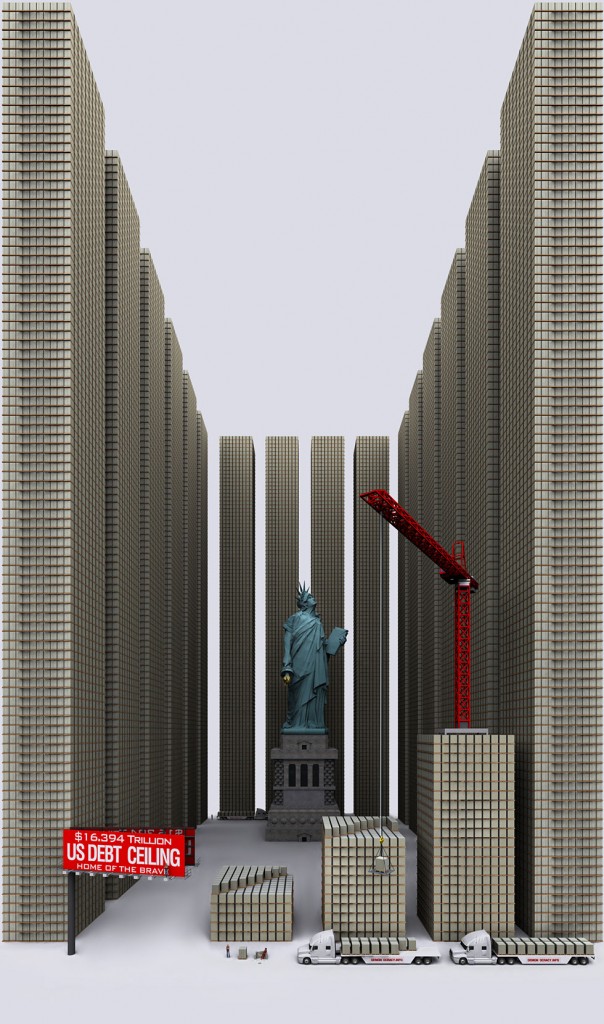 You can bet as time goes by, the Government is going to be forced to raise our taxes to pay for this.
If you would like to find out how you can set yourself up with a retirement account that is 100% TAX-FREE,
and not have to worry about just how high tax rates will go in the future… then you owe it to yourself
to check out The Barefoot Retirement Plan. It truly is America's most powerful retirement plan.
You can pick up a free copy of our best selling book to learn more about this plan that has mostly
been used by the ultra rich, but is now available to just about everyone.
To claim your free copy of this life-changing book, go to: www.BarefootRetirement.com/book